Reading the Forested Landscape: A Natural History of New England (Paperback)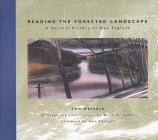 Description
---
Landscape is much more than scenery to be observed or even terrain to be traveled, as this fascinating and many-layered book vividly shows us. Etched into the land is the history of how we have inhabited it, the storms and fires that have shaped it, and its response to these and other changes.
An intrepid sleuth and articulate tutor, Wessels teaches us to read a landscape the way we might solve a mystery. What exactly is the meaning of all those stone walls in the middle of the forest? Why do beech and birch trees have smooth bark when the bark of all other northern species is rough? How do you tell the age of a beaver pond and determine if beavers still live there? Why are pine trees dominant in one patch of forest and maples in another? What happened to the American chestnut? Turn to this book for the answers, and no walk in the woods will ever be the same.
About the Author
---
Tom Wessels is an ecologist and the author of Reading the Forested Landscape and Forest Forensics. He is the director of the Environmental Biology program at Antioch New England Graduate School.

Brian D. Cohen is a printmaker, artist, teacher, and publisher of fine edition letterpress books.
Praise For…
---
The etchings in Reading the Forested Landscape are fabulous and the text is more entertaining than The Disney Channel.

— Brian Downey - Peterborough, NH Transcript

Tom Wessels evokes ancient logging roads from the weathered scars on trees deep in the New England forest.....he brings alive the intricate, interwoven, and ever-changing story of his region. I feel grateful for this illuminating and beautifully written book.
— John Elder, author of Reading the Mountains of Home